Club Sandwich
Ingredients
Enter the number of the hungry
Roasted chicken
2 cloves of garlic
1 smoked red pepper
1 dl of white wine
herbal salt
black pepper
Curry mayonnaise
2 yolks
1 tsp. mustard
1 dl sunflower oil
salt
freshly ground white pepper
curry
lemon juice
Filling
3 slices of large toast
2 eggs
100 g of dried bacon
100 g of Chinese cabbage
50 g of soft green salad
100 g of tomatoes
Directions
1
Remove bone and skin from the chicken. Spice the chicken with herbal salt, black pepper, crushed garlic, and smoked red pepper. Roast the chicken on all sides in a hot pan. Add white wine during roasting. Pour the gravy from the pan over the chicken from time to time. Leave the roasted chicken in a warm place for a couple of minutes.
2
Slice the meat and use it as the filling for the Club Sandwich. Prepare the curry mayonnaise. Mix the yolks with the mustard and lemon juice and add salt, white pepper, and curry. Gradually add oil during stirring.
3
Thinly slice the Chinese cabbage. Mix it with the mayonnaise. Slice the tomatoes to thinner slices. Wash the green salad and select healthy soft leaves.
4
Put the dried bacon between two sheets of roasting paper, put weight on it and roast in an oven until it becomes crunchy. Make an omelet with two eggs. Pour scrambled whole eggs on a hot buttered pan and add some salt and pepper. Put the prepared omelet in the sandwich. Make sure that it is juicy and not overdone. Remove the crust from the toast using a knife and bake the toast on both sides.
5
Make a sandwich. Put the mix of Chinese cabbage and mayonnaise on the baked toast and put roast chicken slices on top. Cover with a slice of toast, place around it green salad, tomato slices, roasted bacon and egg omelet and finish with another slice of toast. Cut the sandwich in triangles and put a skewer in before serving.
The recipe was created in collaboration with: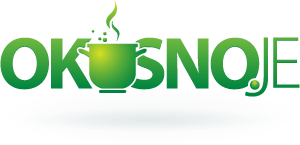 Have you tried the recipe?