Crab stuffed chicken
Ingredients
Enter the number of the hungry
Chicken meat
vegetables (carrots, leek, celery, parsnip, garlic, etc.)
50 g butter
salt
freshly ground black pepper
Stuffing
150 g cooked crab tails
300 g day-old bread
flour
1,5 tbsp. oil
20 g finely chopped onions
50 g diced leek
50 g finely grated carrots
2 eggs
2 dl sweet cream
chopped parsley
thyme
nutmeg
salt
pepper
Directions
1
Wash the chicken and dry it with paper towels, then fillet it and rub it well with salt and pepper.
2
Slice the cooked crab tails into pieces to your liking (can also be chopped).
3
Dice the buns (old bread) and cover them with a bit flour. Gently fry the shallots, leeks and carrots, and add the mixture to the bread. With a stick blender or a hand whisk, beat the eggs, fresh cream, salt and pepper. Add the egg mixture to the bread. Let it rest for awhile, so the bread soaks trough, then add the crab, parsley, thyme, nutmeg, salt, pepper, and mix everything slowly. If the filling seems too moist, add a bit of strong flour or semolina.
4
With your fingers pull up skin of your boneless chicken to the neck to the rib cage. Take care not to pierce the skin and not to go all the way with the fingers, because the filling could leak out. Stuff the filling under the skin. You can also use a dressing bag. When the chicken is stuffed, close it.
5
Line the baking tin with baking paper. Add the vegetables, sliced into bigger pieces (leeks, yellow and orange carrots, celeriac and celery, parsley root, parsnips, garlic cloves, etc.) Add a bit of thyme and sprinkle with some oil, salt and pepper.
6
Coat the stuffed chicken with butter, place it on the vegetables and cook it in a fan oven at 160°C for about an hour.
The recipe was created in collaboration with: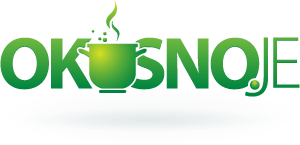 Have you tried the recipe?