Stuffed chicken breast fillet, sweet potatoes and onions mash and assorted vegetables
Ingredients
Enter the number of the hungry
Chicken
1 egg white
0,5 dl of sweet cream
1 handful of green parts of spring onion
1 tbsp. olive oil
salt
freshly ground black pepper
a piece of butter
Side dish
10 dg cauliflower
10 dg stem celery
1 white onion
2 spring onions
2 tbsp. of butter
oil for frying
Mashed potato
1 large sweet potato
1 white onion
1 dl sweet cream
2 tbsp.butter
salt
freshly ground black pepper
Directions
1
Position the chicken breast fillet and make a deep cut with a sharp knife to create the space for the stuffing. Mix meat cuts, egg white, spring onions and cream until you get a smooth mixture. Spice the mixture and put it in the bag for dressing. Fill the hole with the mousse.  Wrap the breast fillet in PVC foil, boil in hot water and then quickly roast on olive oil. Add a bit of butter in the pan once the meat is nicely roasted on both sides. Pour melted butter a couple of times over the chicken breast fillet. Finish roasting the meat in an oven.
2
Peel the potato and the onion, cut them in pieces and cook them in a small amount of water with a bit of cream added. When the vegetables are soft, use a mixer to make a smooth mixture. Put a piece of cold butter in the mash and add salt and pepper to your taste.
3
Divide the cauliflower in smaller pieces, blanch it and then sauté it in butter. Peel the stem celery, make pieces to your liking and blanch and sauté it. Cut the spring onion in half, fry it on butter and add spices. Peel white onion and cut it in rings, which are then fried in hot oil and salted.
4
Put the chicken breast fillet and the mash on a plate. Add the assorted fried vegetables and, voilà, the dish may be served.
The recipe was created in collaboration with: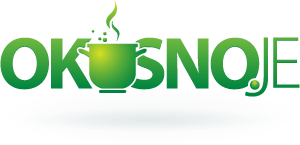 Have you tried the recipe?